Can I buy tickets in advance?
Yes. Online tickets are available on this website.
How can I pay for my food and tickets?
Mode of payment is through Cash or Credit card / Debit card
Can I rent a wheel chair / convenience vehicle for the duration of my visit?
Wheelchair facility is available for a charge of Rs. 100/- . You can avail this facility at the entrance.
Are there stations where I can charge my phone during my visit?
At present, we do not have such provisions.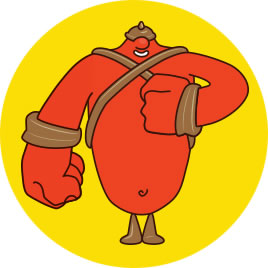 Why do I have to rent a costume to gain entry to Aqua Kingdom?
For hygienic reasons, it is mandatory to rent a costume at our Aqua Kingdom.
Does the park have lockers in which I can safely store my belongings?
There are two Locker facilities. 1.
At the entrance of the Theme Park
and 2. In the Aqua Kingdom.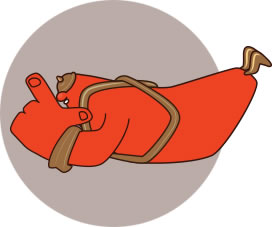 Can I bring my own food and drinks to the park?
Outside food and drinks are not permitted inside the Park
Where can my family enjoy a meal at the park?
There are three main food outlets: Golden Chakra Restaurant, See Through Restaurant and the front stall.
What kind of food is available at the park?
Golden Chakra Restaurant is a multi-cuisine restaurant. The other two restaurants are vegetarian, quick service outlets.
Where can I access / get drinking water at the park?
You can purchase drinking water at the food outlets.
How do I know what rides and activities my kids are permitted on?
Every ride has a signboard in front of it, which specifies the height restrictions.
What measures do you take to ensure that the rides meet safety standards?
We have trained ride operators running the rides. Our rides go through periodic maintenance to ensure their safety and proper functioning of Rides.
What measures do you take to sanitize the water and prevent water borne diseases at the Water Kingdom?
Periodic monitoring of pH level and various other parameters are conducted to treat and sanitize the water.
Where is first aid located?
First Aid is located adjacent to the Aqua Kingdom entrance.
Can I get a concession if my party is a large one?
We provide tickets at a concessional rate only for a minimum group of 25 and above.
How can I make a reservation to have my corporate event / wedding / birthday party at the park?
You can call the contact number given in this website and make your booking. We have an efficient Marketing Team, who will assist you right from taking your booking and through your event.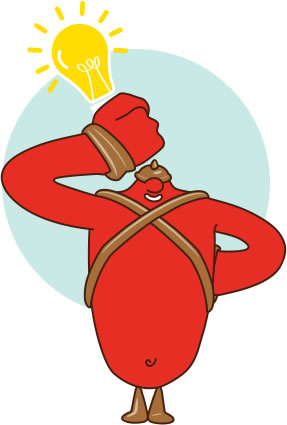 Contact Us and we'll get back to you as soon as possible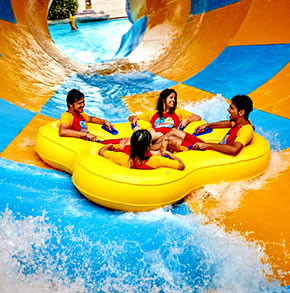 There are thrills and then there's our
Tornado! Thumb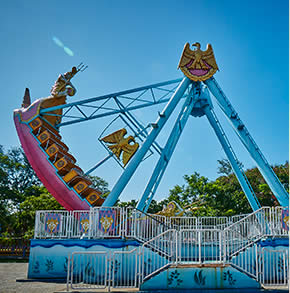 Treasure ahoy! Plot, plunder and conquer
the high seas alongside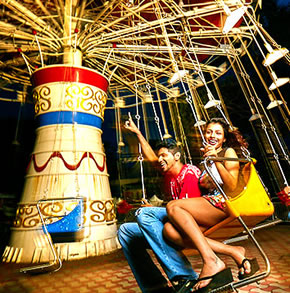 All aboard! Swing and sway high up in the
sky as