Way back in 1975, when 'Amusement Parks' and 'Theme Parks' were hitherto
unheard of in India, the founders of VGP set about creating a unique
entertainment idea that was very popular only in countries abroad. Our late
founder, Mr. V G Panneerdas visualised a new concept of leisure in India and
brought his vision to fruition, thereby pioneering a whole new experience.
It was named 'VGP Golden Beach', and very quickly became the most popular
name in Southern India. The transition from just a family outing place to a full-
fledged Theme Park was massive undertaking. However, the promoters, with
their wide exposure to Theme Parks around the
world, worked to bring in the best of rides from USA, Italy, Japan and other countries. Re-christened in 1997
as 'VGP Universal Kingdom', 40 years on, the Kingdom remains India's largest
theme park and is a thriving hub of fun, sun and sparkling good times!
The park is spread out over a massive 45 acres of beautiful property, complete
with a private beach. It homes to 45+ scream-out-loud rides, a huge Water Park
complete with massive slides that drop into 5500 gallons of swirling water, and an array of exhibits including the Snow Kingdom, the Petting Zoo, and the
Statue Man (side note, there's a bounty to be won if you can get him to move).
All of it set against a backdrop of lush greenery and the azure sea. Truly the
kingdom of Fun!
Our mascot, Kutti Raja is the king of Fun and Quirk. His unimpeachable
mandate, unadulterated fun for everyone! Along with his army of herculean
'Chutti Sepoys', they are harbingers of fun, cheering you on through the many
exciting rides and attractions.
A rich history, a colourful legacy and many more thrills to come! At VGP,
we take the business of fun very seriously – in fact it's our credo!
Over the years, VGP Universal Kingdom has accumulated a bounty of awards and accolades from government and industry bodies for excellence and outstanding service. And while this recognition means the world to us, it also drives us to constantly better your experience with us.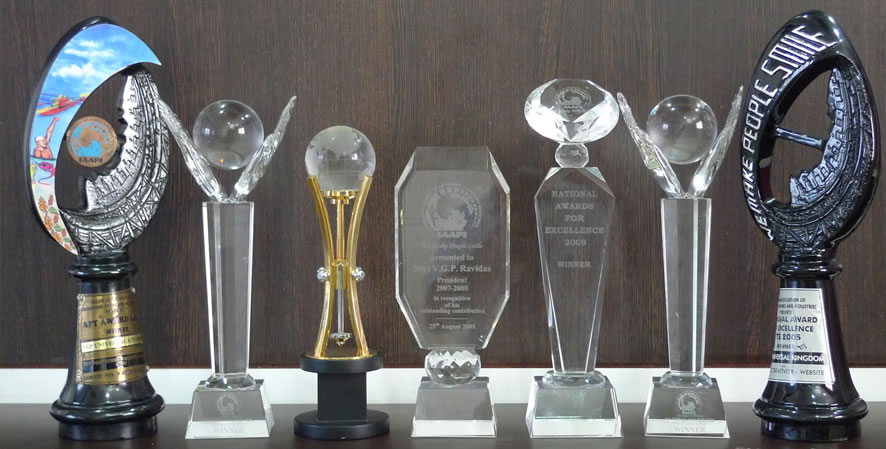 | Year | Awards |
| --- | --- |
| 2005 | National Award of Excellence – Winner |
| 2009 | National Award of Excellence – Winner- Events – Park Operators- Spectacular Aquatic Show |
| 2009-10 | IAAPI Amusement EXPO – Winner Event of the Year |
| 2010 | National Award of Excellence – Winner- Event of the Year |
| 2010 | National Award of Excellence – Winner- Innovative Promotional Activity Through Media |
| 2011-12 | National Award of Excellence – Park Operators – Event of the Year -Polynesian Show -Winner |
| 2011-12 | National Award of Excellence – IAAP I Amusement EXPO – Total Number andVariety of Rides- Runner Up |
| 2011 | National Award of Excellence – Innovative Promotional |
| 2012-13 | National Award of Excellence – Park Operators – Electronic Media TV, Channel & Radio – Runner Up |
| 2012-13 | National Award of Excellence – Events -Winner |
| 2015-16 | National Award of Excellence – Innovative and Attractive Facility- VGP Snow Kingdom – Runner Up |
| 2015-16 | National Award of Excellence – VGP Universal Kingdom- Event for the Year- Runner UP |
| 2015-16 | National Award of Excellence – VGP Universal Kingdom- Electronic Media- Runner Up |